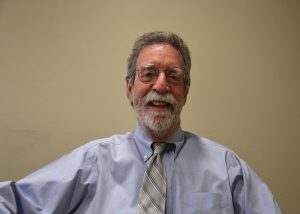 Irwin Venick practices law in Nashville, focusing on the areas of mediation, arbitration, employment, health care and non-profit corporations. Irwin is a Rule 31 Mediator and has been approved as an arbitrator by the American Arbitration Association (Employment Panel) and the Financial Industry Regulatory Authority (FINRA). After litigating employment and other cases for thirty years, Irwin's current employment practice is limited to advising clients about how to handle current issues/disputes in the workplace including concerns on the basis of race, age, sex, disability, national origin, veteran status and religion, whistleblower activity and retaliation. Irwin also counsels clients on a wide range of employment related issues including employment contracts, separation agreements and non-competition agreements. Irwin also represents a number of non-profit health care organizations. He is familiar with a wide range of health care related issues including licensing, credentialing, billing, contracting, and clinical investigations. He has also represented a number of health care provider professional organizations assisting them with legislative matters and professional concerns.
Irwin was born and raised in New York. He graduated magna cum laude and Phi Beta Kappa from the State University of New York at Buffalo and then attended the School of Law at Vanderbilt University in Nashville, Tennessee, receiving his J.D. in 1975. He is currently a member of the Nashville and Tennessee Bar Associations, the Tennessee Association of Professional Mediators, the National Employment Lawyers Association, the Tennessee Employment Lawyers Association, the Nashville Bar Foundation and the Tennessee Bar Foundation.
Irwin was trial and appellate counsel in Harris v. Forklift Systems, Inc., a case decided by the United States Supreme Court in November 1993. The Harris case established a new legal standard for the evaluation of sexual harassment claims brought under Title VII of the Civil Rights Act which made it easier to bring such cases.
Irwin has been recognized as a Mid-South Super Lawyer in the field of plaintiff employment litigation since 2010 and in the US News and World Report listing of Best Lawyers-Employment Law – Individuals since 2006. He has an "AV" rating from Martindale-Hubbell. Irwin regularly presents at seminars on a variety of employment law related topics.
In addition to his law practice, Irwin is active in community affairs. He was a member of the 1980 class of Leadership Nashville and remains active in the Alumni Association. He was an original member of, and later served as chairperson of the Primary Care Advisory Board to the Commissioner of the Tennessee Department of Public Health. He served as a Board Member of and Chairperson of the Council on Aging and on the Board of Trustees of University School of Nashville. He currently serves as President of Woodlawn West Historic Neighborhood Association, Inc. and the Board of Trustees of The Temple, Congregation Ohabai Sholom, where he previously served as President of the Congregation, He was a member of the Board of Trustees of the Jewish Federation of Nashville and Middle Tennessee for which he also served as Secretary between 2014 and 2016. He was Chair of the Community Relations Committee of the Jewish Federation between 2010 and 2014.
Irwin is married to Jeanne Ballinger, M.D. and has two adult children.